By incorporating solar panels with the advanced desulfation technologies provided by the Canadus HD-1224 battery reconditioner, Canadus has designed a complete solution that maximizes reliability at all times no matter how far off of the grid you are. Both the Canadus HD-1224 and the solar panels are designed and manufactured in the United States and have gone through rigorous testing and certification.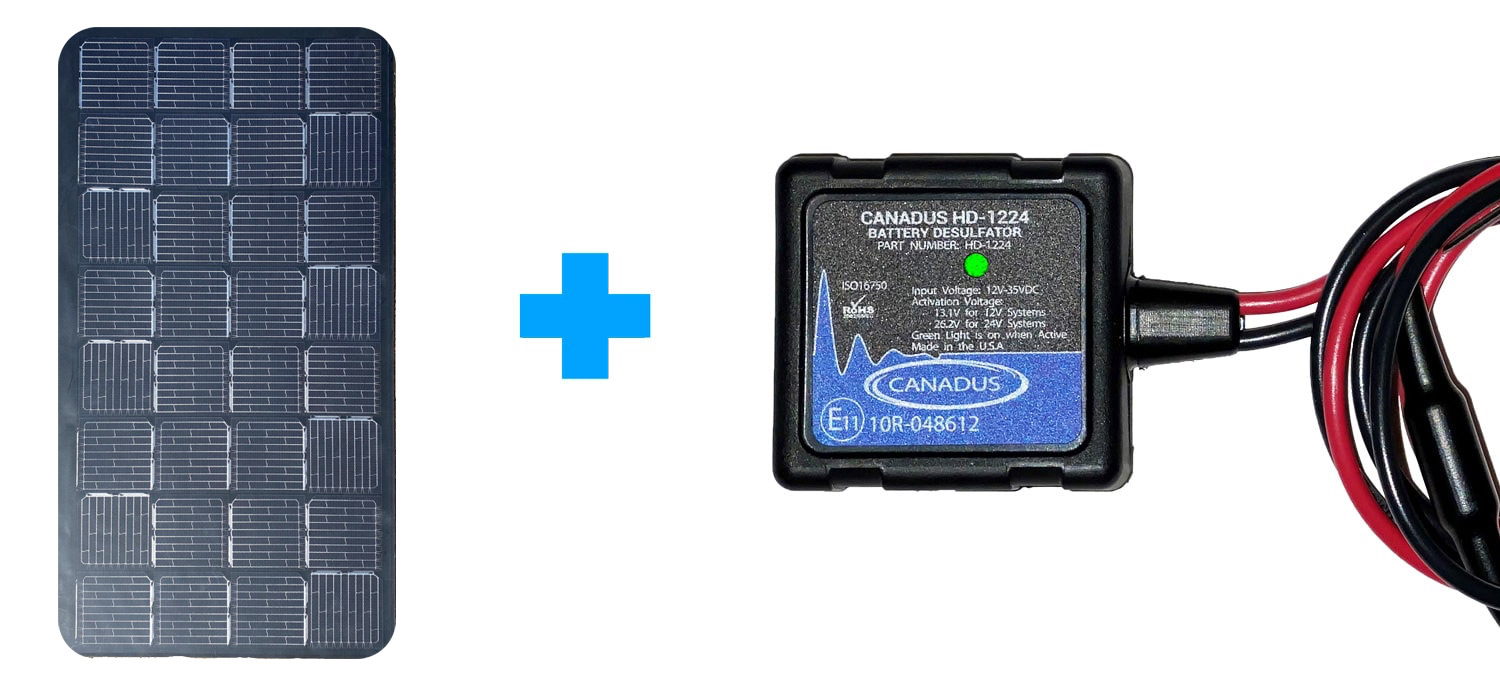 The Canadus SURE+START System helps ensure readiness and reliability no matter how far off the grid you are.
Ensure charging via flexible and durable solar panels

Maintain battery longevity with the HD-1224s advanced reconditioning technologies

Improves overall electrical system performance

Adaptable to any size system to meet a wide range of needs (reefer trailers, military, RV, buses, and more)

Reduced alternator load to power batteries thanks to solar charging

Additional power provided on and off the grid to enable greater reliability

Help the environment with better fuel efficiency, less lead mining, and reduced carbon emissions (

Click here to learn more

)
Solar Panel Shooting Range Test
Canadus tests the changes to power output after multiple shoots are fired at the Canadus 36w Solar Panel. Watch the video above to see what happens when an AK-47 round hits the panel.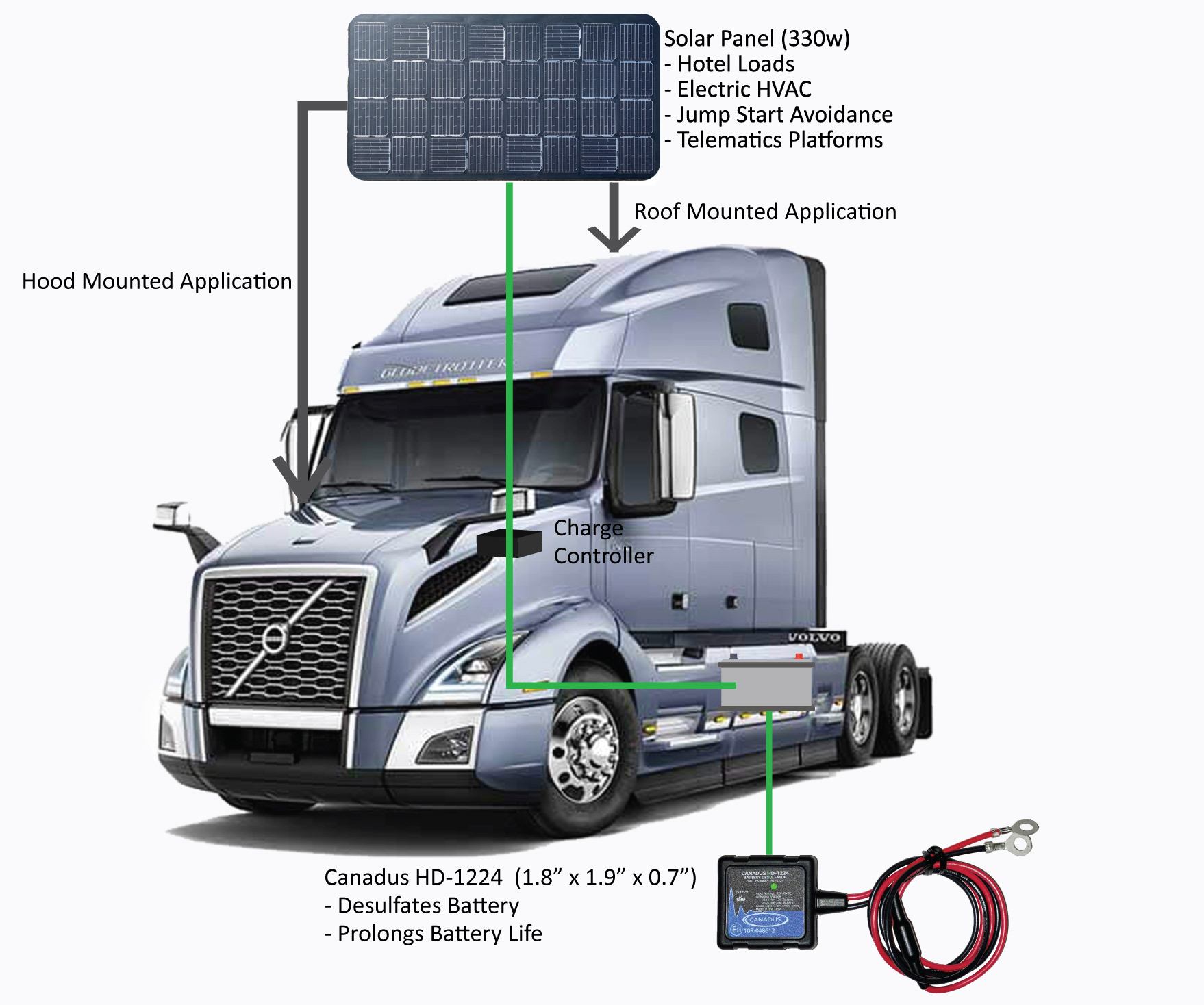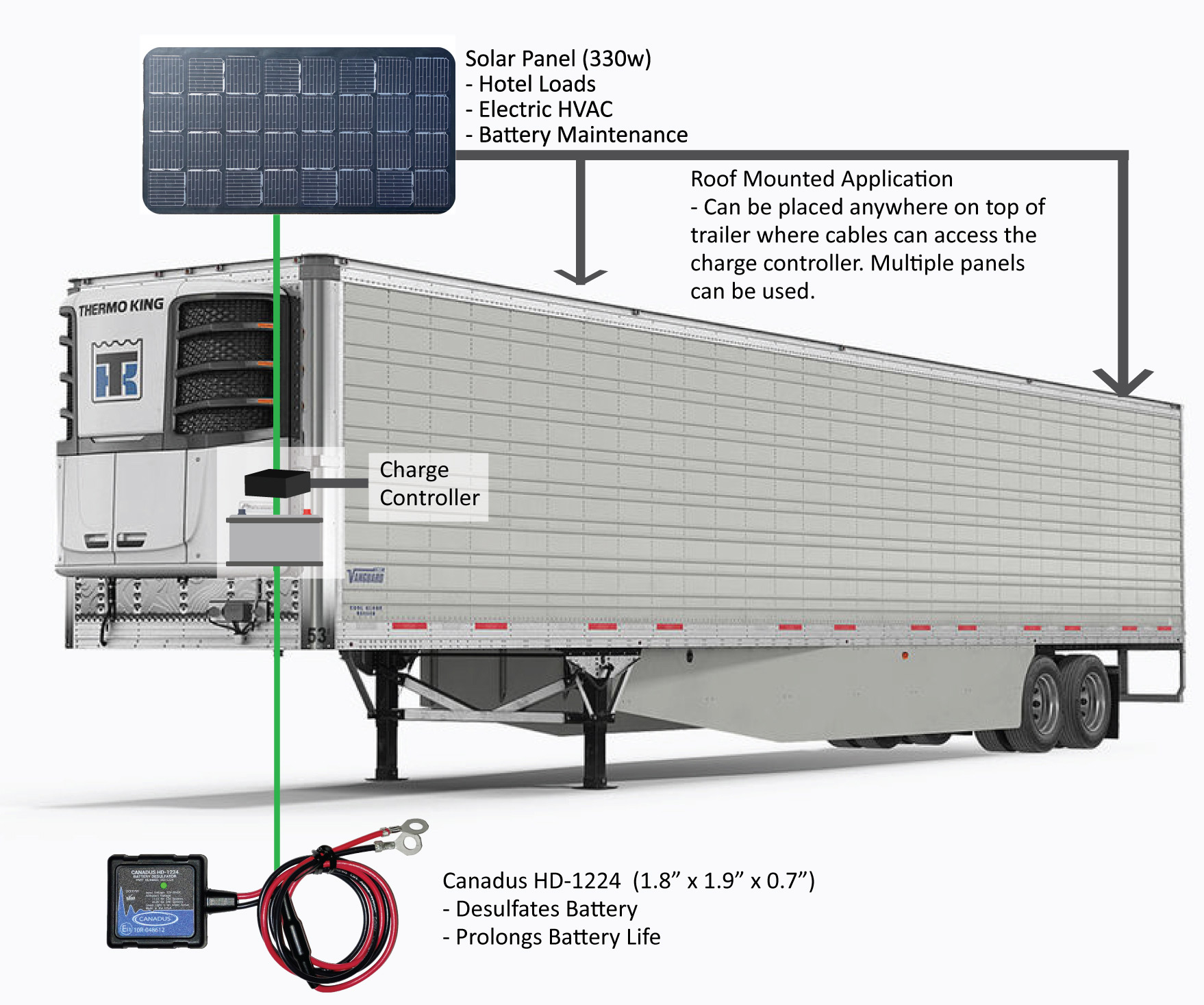 ---
Enables ~8hrs of HVAC runtime with engine completely turned OFF.
Saves 5 gallons a day or ~$3000/year savings on fuel alone.
Great comfort for the troops
Great help for environment with no pollution during idling.
No jump start needed, a key concern for INL due to cold weather.
---
Flexible, Rugged, Lightweight, mono cSi PV modules.
Peel & Stick Modules easy to install
MST® Delivers 20% More Energy in real world conditions
MST® 80% Lighter than Glass
50x More durable than BusBar
2.5x Power Density vs. Thin-Film
Zero – Maintenance
Impressive ROI numbers, Customer Validated, with Thousands of Deployments in North America and Asia.
Manufactured in the USA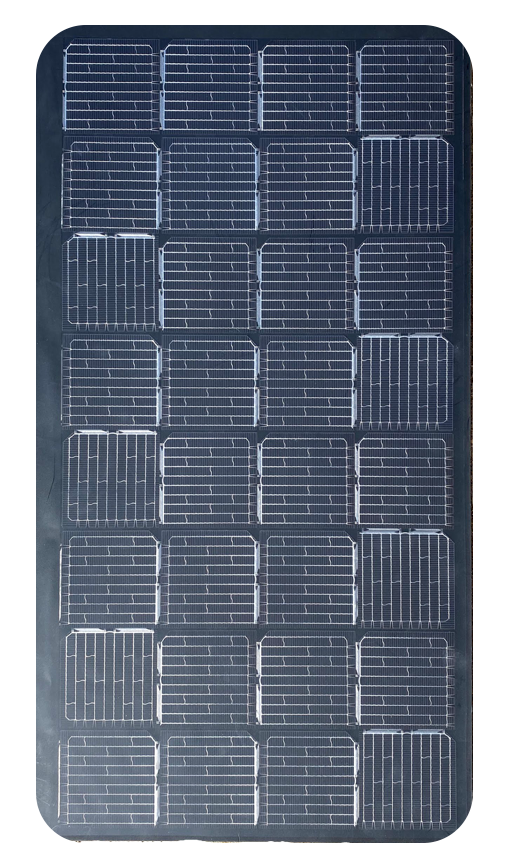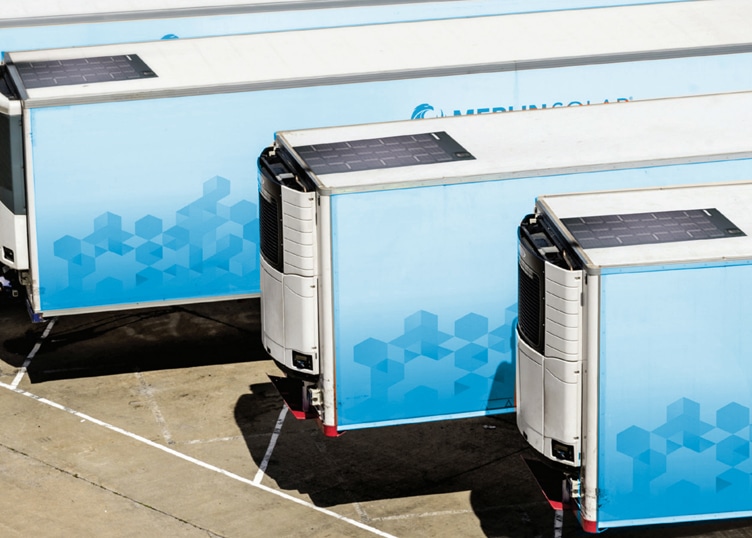 1 x 36w Merlin PV Modules with Adhesive for Peel & Stick installation
1 x Optimized Charger Controller
1 x 10' Wire Harness with Fuse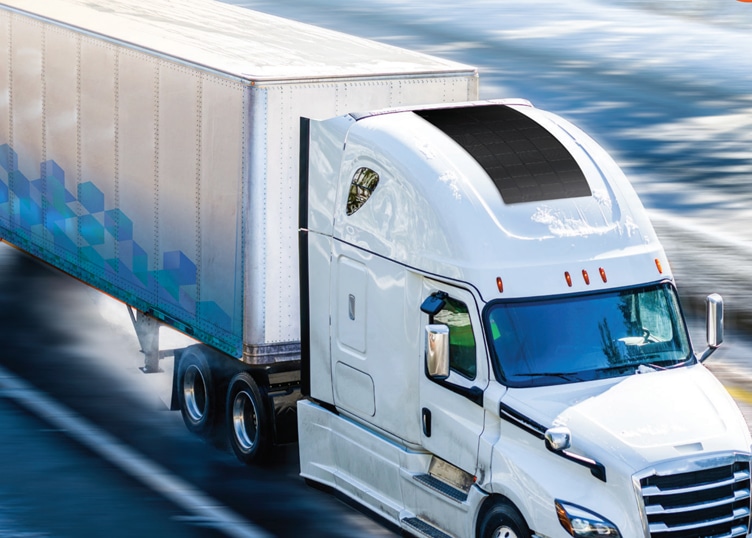 1x 165W Merlin PV Modules with adhesive for Peel & Stick installation
1x Optimized Charge Controller
1x 20' Wire Harness with Fuse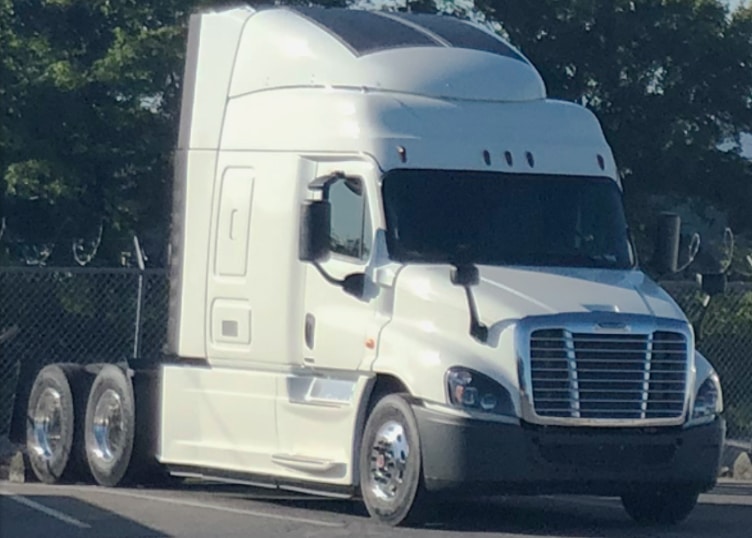 2x 165W Merlin PV Modules with adhesive for Peel & Stick installation
1x Optimized Charge Controller
1x 20' Wire Harness with Fuse
Due to the various potential applications, these solar units can also be built to suit the custom needs of any situation. They can be purchased in combination with or without the Canadus HD-1224. By adding the HD-1224 to the solar charging process you are able to increase effectiveness and longevity of batteries being charged by using our system.
To learn more about the Canadus SURE+START System or make a custom request, please contact Canadus at info@canadus.com or call us at 216-831-6600.